ABOUT ME
---
CAREER
---
April 2015-March 2017Japan Wellness Sports College Health and Sports Department Competitive Sports Course

Enrolled as a scholarship student in athletics. In her studies, she learns about sports such as "training theory," "nutrition," "sport psychology," and "biomechanics." In her club activities, she majored in the long jump and triple jump, and participated in the Kanto tournament and the national vocational school tournament.
August 2017-May 2018 Study abroad in Australia (Brisbane)

After studying a language for 3 months at Impact English College Brisbane, he worked at SushiEdo Newmaket.
July 2018-August 2020 Japan International Cooperation Agency JICA

Dispatched to Myanmar as a member of the athletics team of the JICA Japan Overseas Cooperation Volunteers. At the Institute of Sports and Physical Education of Yangon, aiming to improve sports level
Engaged in guidance training and management work for local junior and senior high school students and instructors
September 2020-June 2021 SES Business System Engineer

Engaged in Rakuten Mobile 5G base station expansion project. Responsible for application and drawing correction work using the collocation system
August 2021-November 2021 Foreign-affiliated engineering

Experienced in construction project management, purchasing arrangements, construction management, testing, construction drawing document creation, hearing from clients, etc. as a security project manager
February 2022-December 2022 DX business digital marketing

As a digital marketer, research, strategy planning, and KPI setting with the aim of increasing sales and business value over the medium to long term by providing in-house production support for digital marketing strategy consulting and execution that leads to attracting, retaining, and nurturing fans. ・ Experience in MTG / operation work
April 2023-September 2025 Japan International Cooperation Agency JICA

Dispatched to Indonesia as a track and field member of the JICA Overseas Cooperation Volunteers. At the Youth and Sports Department of Makassar, South Sulawesi, for the purpose of improving the level of sports
Engaged in guidance training and management work for local junior and senior high school students and instructors
~Present ~ To create a cozy lifestyle that suit me ~

Lecturer of International Cooperation Lecture, Burmese Interpreter, Web Designer, Web Writer
Video creator, online Japanese teacher, sports instructor
---
Personality
---
---
Contact
---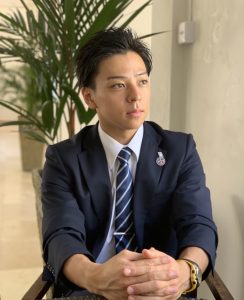 Facebook: Susumu Jim Shimoda
Instagram:@susumu.j.s_yolo/@susumu_life.story
Twitter :@Susumu_Shimoda_
Mail:shimodasusumu1109@gmail.com
---
Feature
---
Full name:
Susumu Shimoda
Birthday:
1996/11/09[26 years old]
Offer:
⚫️Myanmar related[Advance consulting | Lecturer / lecture request in developing countries | Burmese language learning | Translation]

⚫️Video related[Youtuber video editing | SNS video production | PR video production | Presentation animation production |]
         
⚫️WordPress[Domain server contract support | Corporate site construction]

⚫️Writing[Blog article writing | SEO measures | Access analysis]

⚫️SNS related[SNS account creation / setup | SNS agency operation]

⚫️ Design[Youtube thumbnail production | Blog / SNS post image production]

⚫️Healthcare management[Body Makeup Support | Mental Health Management]
---
Please feel free to contact us using the form below for inquiries
regarding work requests, such as companies, press, individuals, etc.