Value
---
Current status of "exercise" and "heart"
The rate of exercise performed once a week or more in adults is "about 60%"
The percentage of people who feel lack of exercise is "about 80%"
About 1 in 30 Japanese people go to the hospital or are hospitalized due to mental illness.
One in five people have a mental illness throughout their lives
---
Features
---
.
Benefit01
"Mental"
Mental support such as self-control and self-compassion
Benefit02
"Physical"
From people who want to diet to athletes, we support you toward what you want to be.
Benefit03
"Entertainment"
The most important thing about exercising is to have fun. Supports sports as entertainment
---
Service
---
Service contents
Healthcare support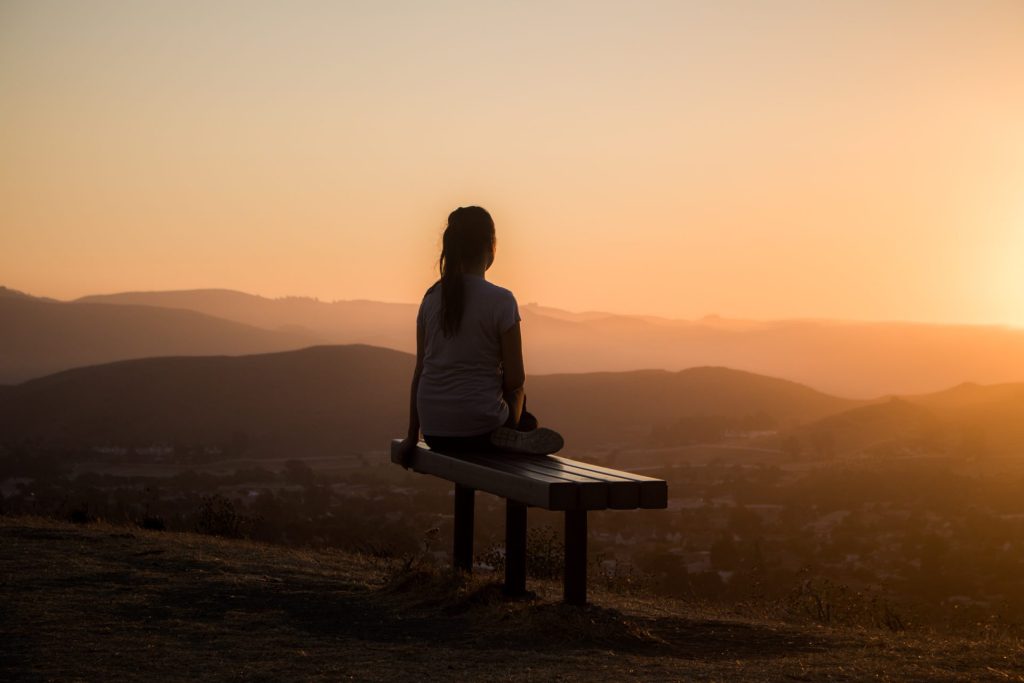 We support efforts to increase productivity in daily life from daily trouble consultation.
Curriculum creation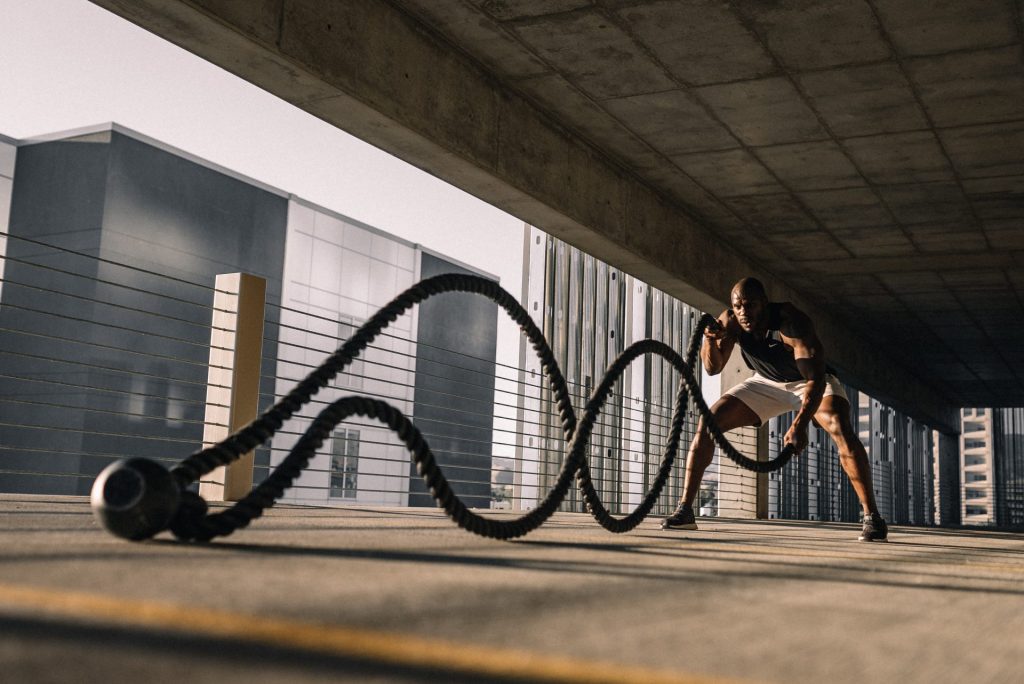 We will create a curriculum tailored to each individual's goals, characteristics, and levels.
Consulting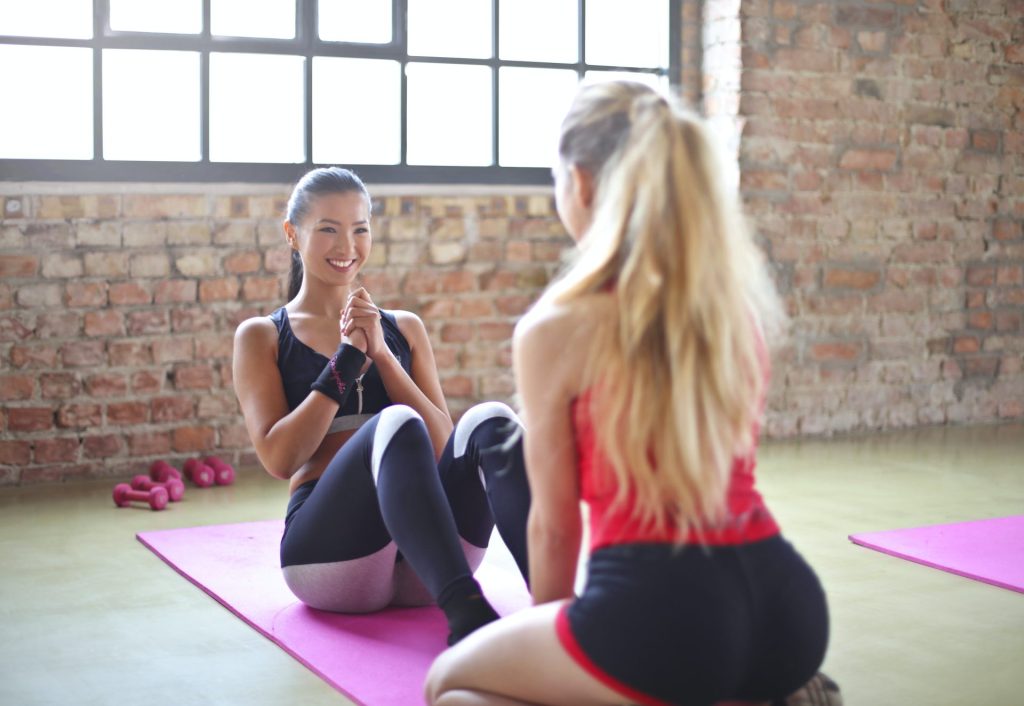 We support you according to your lifestyle, such as online or face-to-face consultation and guidance.
Past Achievement
---
Healthcare management / Sports instructor
Training Guidance Training / Management

So far, I have been involved in sports for about 15 years as a player / instructor. Based on "training theory," "psychology," "nutrition," etc., I tried to devise a training menu and a guidance system suitable for each individual. We also provide mental support.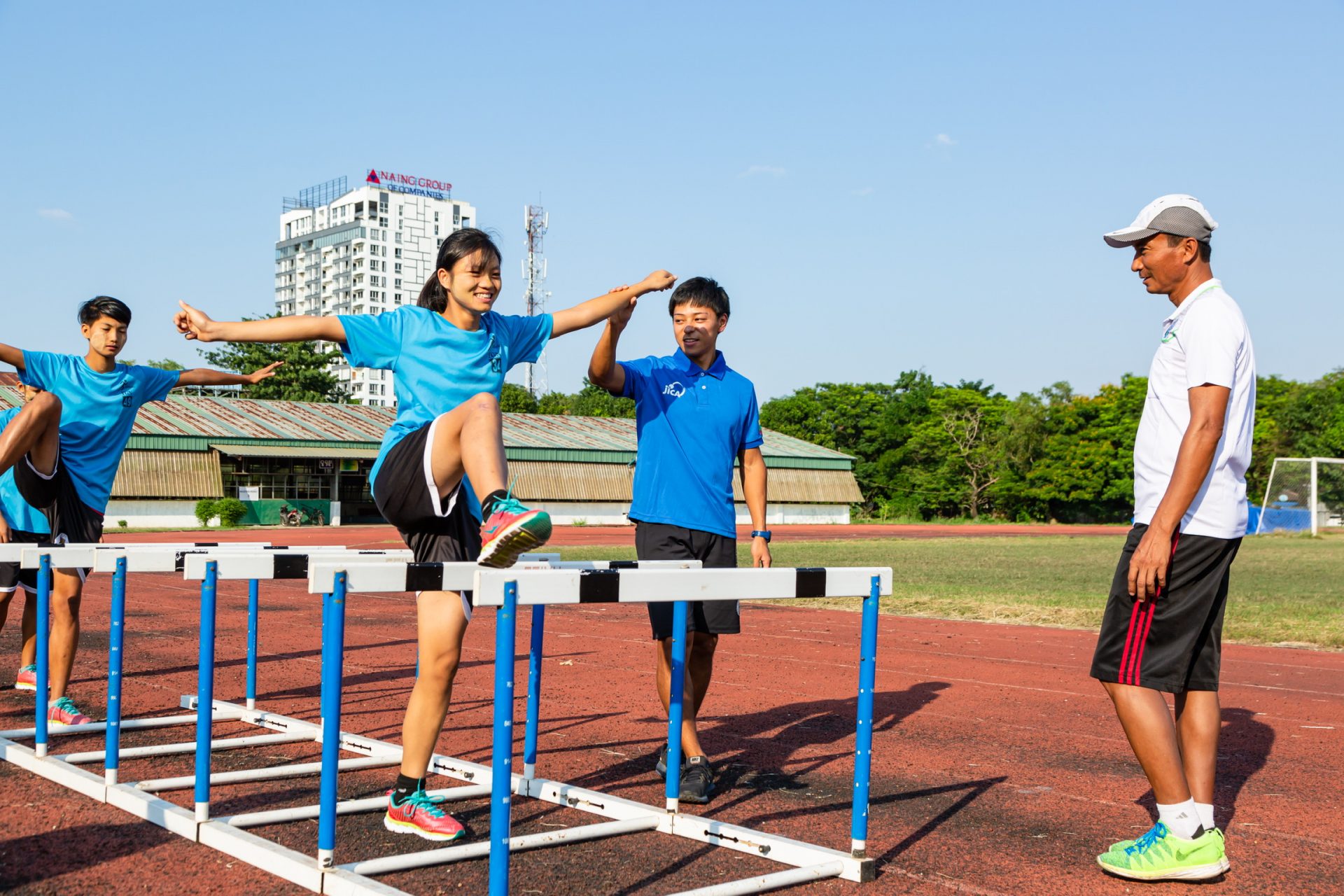 Teaching example
Teaching example:
Engaged in teaching, training and management in Burmese for local junior and senior high school students at the Physical Education Research Institute in Yangon, Myanmar, with the aim of improving sports levels.
【Job Description】
・ Teaching and training and management in Burmese for about 60 students aged 13-18 and teachers ・ Curriculum development and technical support and training for teachers in consideration of student issues, characteristics and abilities ・ Ministry of Health and Sports Presentation and Curriculum Monthly in Burmese
Submission of report
・ Using videos, analyze the movements of athletes, grasp issues from them, and select improvement measures.
【Point】
・ In order to improve the local sports level, which has been sluggish for many years, we quantified the data obtained from control tests and changes in development, repeated comparisons and analyzes, and worked to understand issues. As a result of implementing the improvement measures found there, we succeeded in improving the students' records by about 30% compared to the previous year.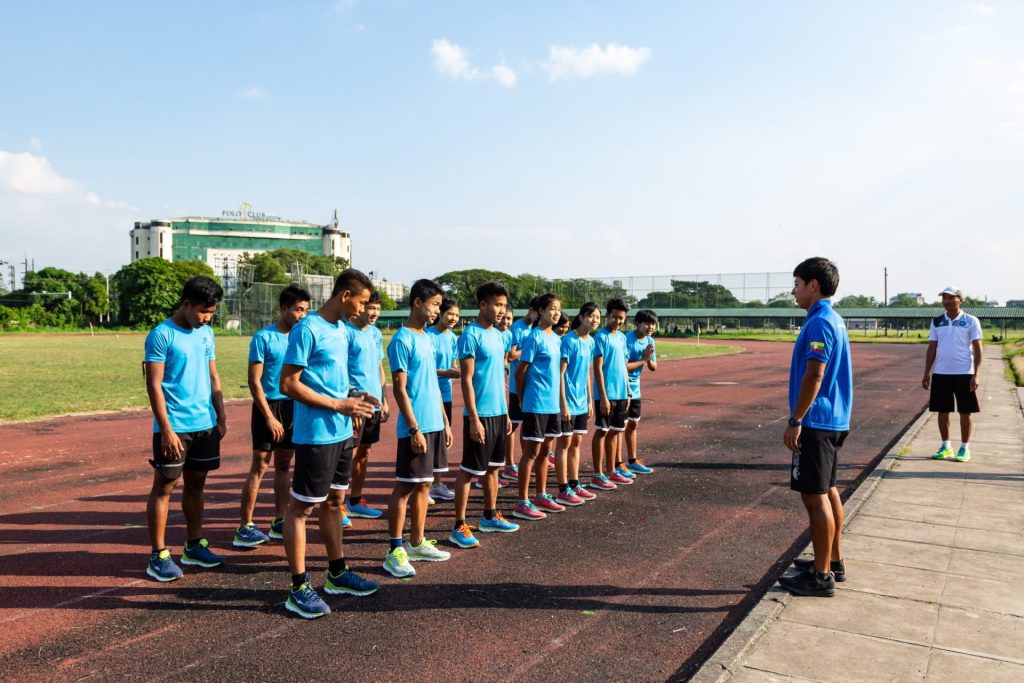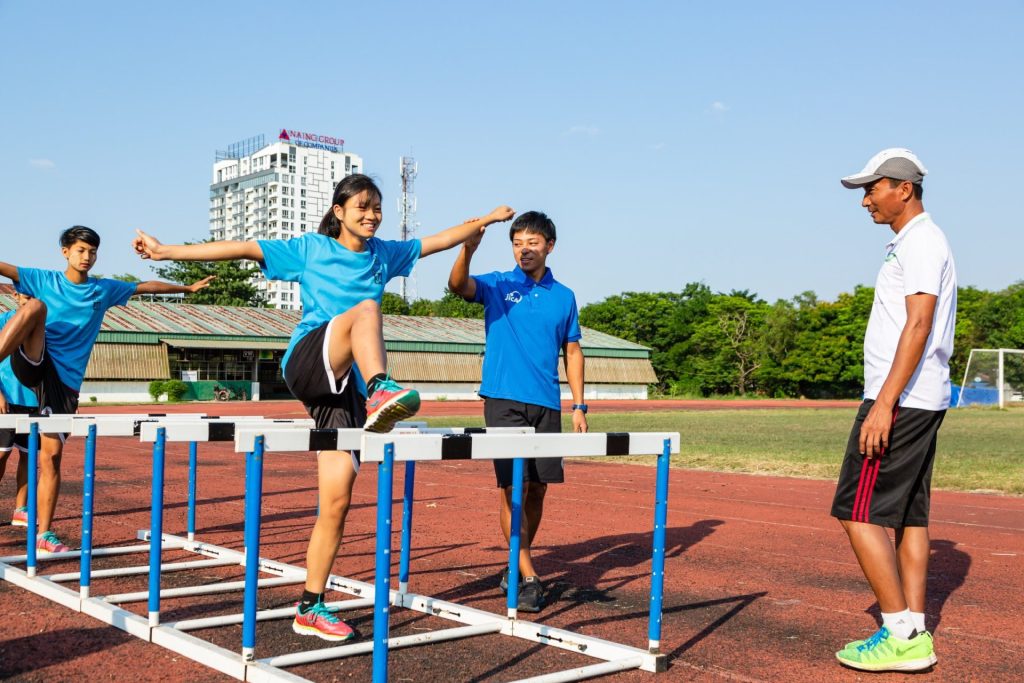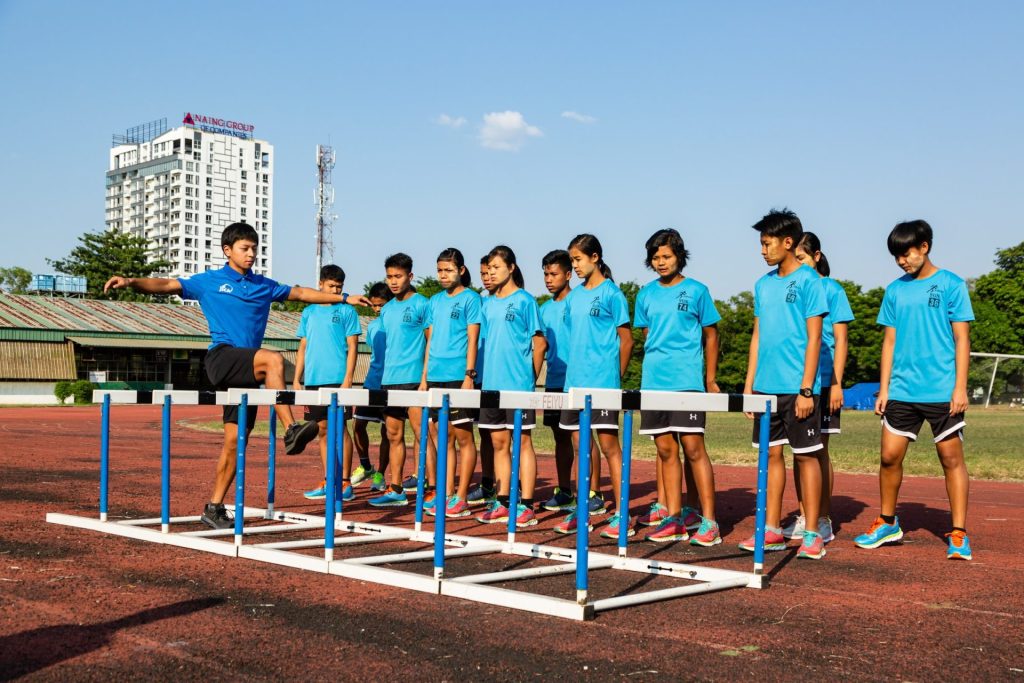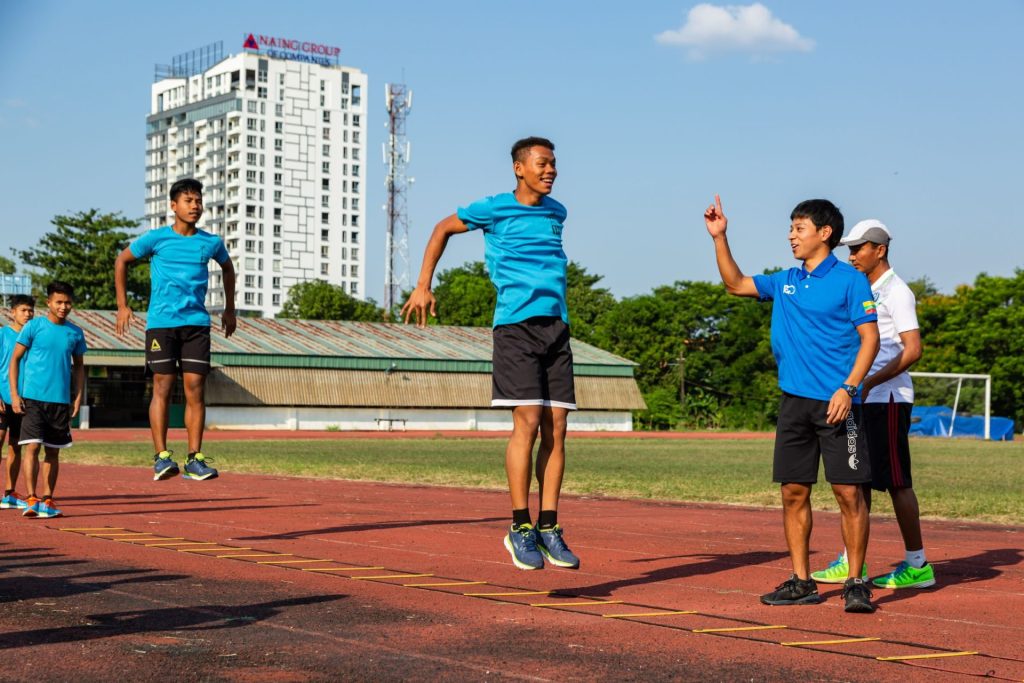 ---
Active as an professional player
Athletics Player

From the first grade of elementary school to the present, I have experienced various sports such as "gymnastics, baseball, basketball, skiing (alpine, crocodile, jump,) athletics" as a player. Among them, we are still conducting athletics training "4 days a week", and the usage of the body is evolving year by year. In addition, he has a wide range of knowledge about training and contributes to improving his competitiveness.
Achievements(student)
・ 2008 Gunma Prefectural Elementary School Track and Field Record Meeting Long Jump 4th
・ 2013 Gunma High School Rookie Track and Field: Long Jump 5th
* 2013 (Heisei 25) Gunma Prefectural High School Men's Ranking 9th in the long jump
・ 2014 Gunma Prefectural High School Overall: Long jump 5th
・ 2014 Kanto High School Track and Field: Long Jump 9th
* 2014 (Heisei 26) Gunma Prefectural High School Men's Ranking 8th in the long jump and 9th in the triple jump
・ 2015 National Vocational School: Long jump 1st, Triple jump 2nd, High jump 3rd
・ 2016 Kanto Championship participation: Triple jump
・ 2016 Kanto University rookie participation: 4 × 100R
・ 2016 National Vocational School: Long jump 3rd, Triple jump 1st
Achievements (20~)
・2022 3rd Saitama Masters Athletics Autumn Record Meeting (Ageo Tournament)
M25 shot put (7.26kg) 2nd place (9m 07cm) * New record in competition
M25 Javelin Throw (800g) 1st Place (43m77cm) *Competition New, M25 Kanagawa Prefecture Record
・2022 37th Kanagawa Masters Athletics Championships
M25 long jump 1st place (6m33cm) * New record in competition
M25 triple jump 2nd place (12m59cm) *M25 Kanagawa prefecture record, New record in competition
・2022 35th Saitama Masters Athletics Championships
M25 standing five-step jump 1st place (15m34cm)
M25 long jump 1st place (6m59cm) *M25 Kanagawa prefecture record
・2022 1st Saitama Masters Athletics Jumping and Throwing Record Meeting
M25 Standing quintuplet 1st place (15m70cm) *Competition new, M25 Kanagawa prefecture record
M25 long jump 1st place (6m15cm) * New record in competition
・2022 40th Tokyo Masters Athletics Championships
M25 ball throw 1st place (80m81cm) * New record in competition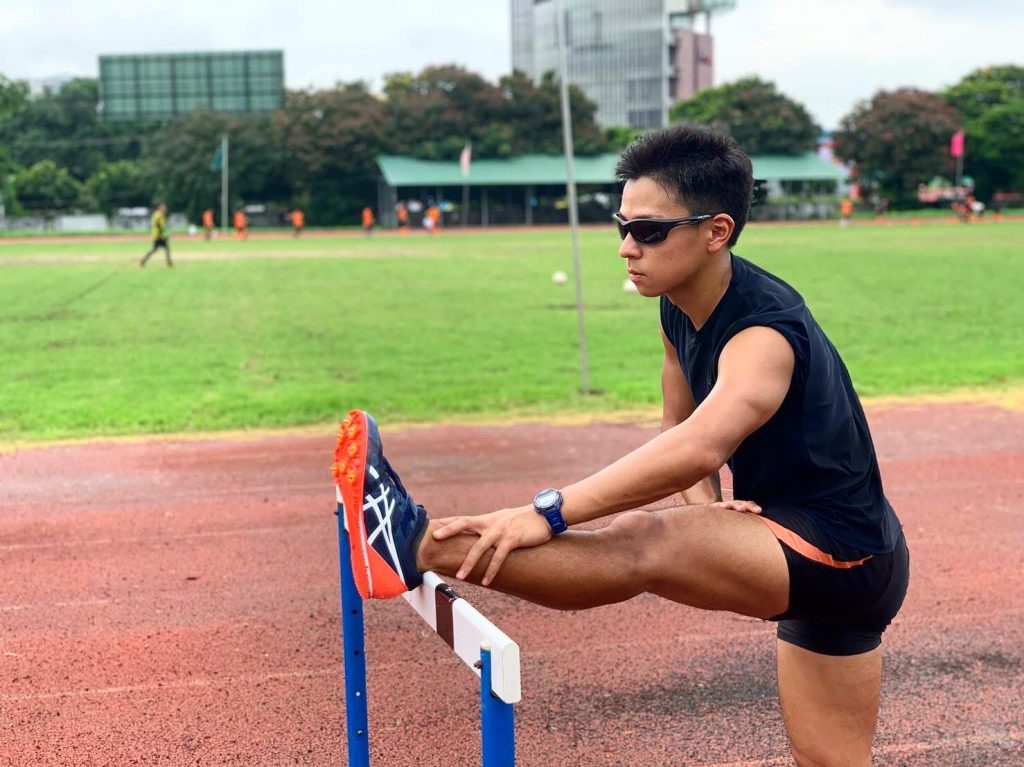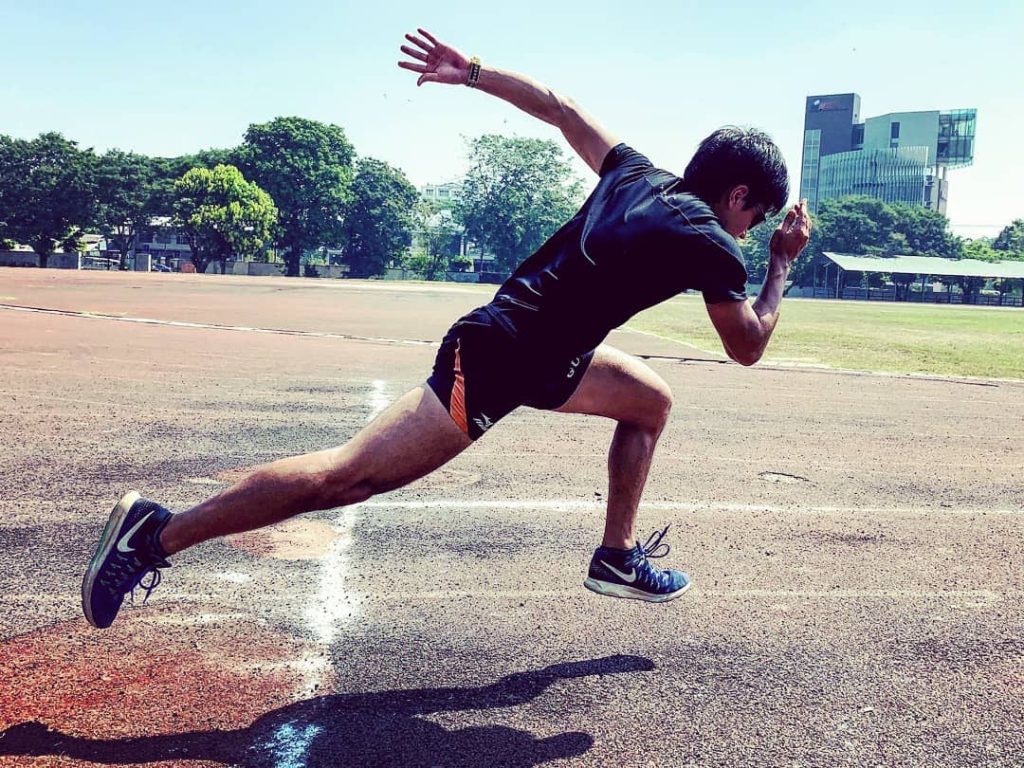 ---
Qualifications
・ JAAF official junior coach and sports coach 1
・ Infant physical education instructor 3rd grade
・ Leisure Sports Instructor
・ Elderly exercise instructor
・ Ski grade test 2nd grade
・ Mental care psychologist
---
---
---
---
---
Please feel free to contact us using the form below for inquiries
regarding work requests, such as companies, press, individuals, etc.